We invite you to view and print your itemized statements directly from your Patient Portal! Once you have successfully logged in to your portal, and temporarily disabled your pop-up blocker, please follow these steps to access and print your itemized invoices:
1.) Click the "Accounts" tab on the far right side of the toolbar
2.) Go to "Billing History"
3.) Click the small printer icon next to the invoice you want to view to open it
4.) The opened document may now be saved to your computer or printed.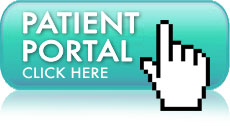 ** Patient portal usernames and passwords must be initially generated by the office and then passwords will be personally changed by the patient to ensure that top HIPAA compliance is guaranteed. Please call the office for your initial log-in information or if you need to have your information reset**